A social robot grown big – Junior from Avrora Robotics
Avrora Robotics : In this battle for COVID-19, robots proven to be a strong ally of humans. More useful robots means more help to fight the virus , we are happy to present you Junior! The russian robotic company built their prototype of "disinfection" robot, modular with a led screen to show cute espression.
Social Cleaning Robots
The robot "Junior"  stands as an alternative way to disinfection and guarantee sanification of ambients and rooms, to avoid humans personnel to be exposed to the virus.
Junior's strong motors can carry over 50kg of disinfectant liquid, navigate thought the rooms and ever climb stairs. Two hours of battery life this robot can be a valid ally in every building.
The company completed their test with success and they are ready to produce it in mass scale. Initially the robot is meant to be working for hospitals and pediatric ward of Russia.
Friendly Design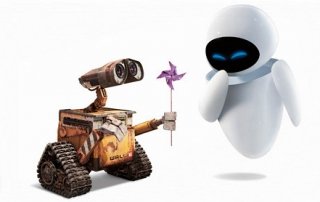 The modularity of the robots alongside a cute appearance can be a winning point. We apprecciate the "toy shape" and the espressive face!
Social robots footsteps
Consumers are in love with this type of robots, their success has proven to be a working example of "alive" robotic companion. Could this be a fresh start for Social Robots that everyone was waiting for ?
Follow Avrora Robotics Website and check more , Good Job 🙂 !