Update : Anki Vector will continue to live, to give relief of its worried owners an announcement came...
Digital Dream Labs, a tech startup based in Pittsburgh, completed successful the acquisition of the company Anki. DDL...
Robotic Scientists at Tokyo Metropolitan University have built a cute little quadruped with legs that include a grabbing...
Build your own OTTO remix to win amazing prizes! The new design contest by OttoDIY  is ongoing and...
Building collaborative robot may be a winning strategy for this robots known as "smarticles". The single robot can't...
Built-Robotics built a Robotic Excavator to automate construction machines using using robotic controller kit. The idea is to...
A flying fish robot that jumps out of the water! Will be health assistants will be part of...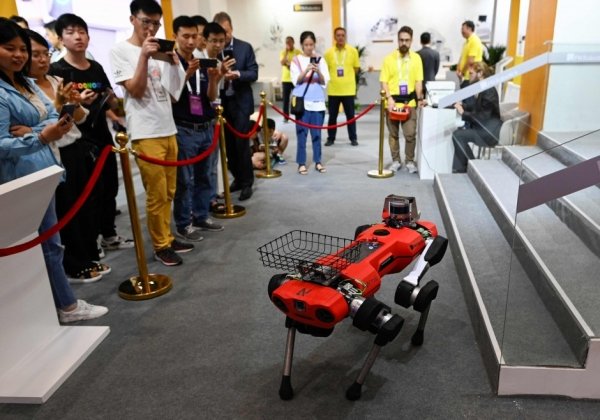 The largest robot convention in the world is in China and this year the robot are more impressive...
Back to Top
Create a website and earn with Altervista - Disclaimer - Report Abuse - Privacy Policy - Customize advertising tracking