This robot girl is a physical version of Alita
Jiang Lailai is a humanoid female robot powered by AI.  Many of our readers will notice the resemblance with the cyborg girl Alita from the movie "Alita Battle Angel". The robot girl is very popular in the chinese social media with over 1 billion views.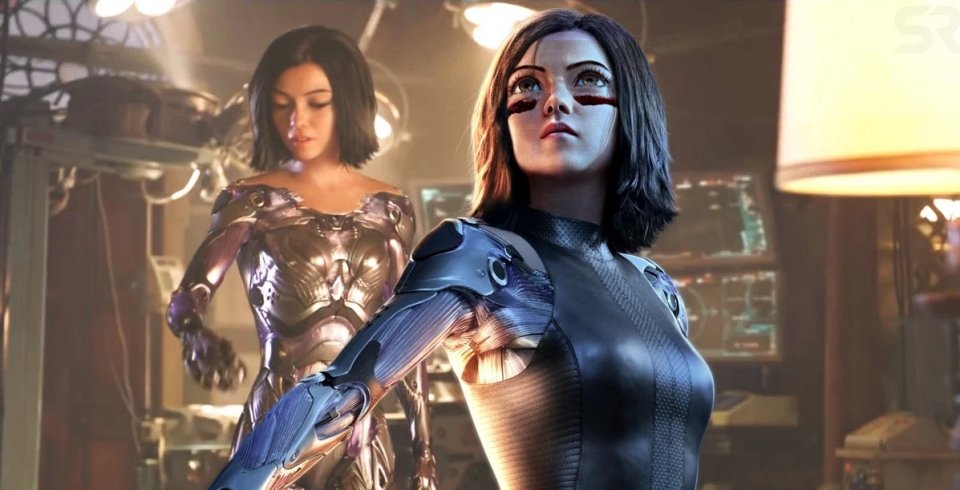 The robot girl build by EX Robots has 16 small motors in her face and additional motors for the body. Jiang Lailai is able to express a variety of emotions and movements and it is remote controlled by a human operator.
This robot has also similar appearance to the famous  Miim cybernetic girl
Jiang Lailai is the tv host in the TV program "Creating the Future with Intelligence":
From the Movie to our reality : Alita Battle Angel
Alita is sci-fi finctional character, a cyborg.  Her brain is human and she connected to her mechanical and electrical body via neural impulses. She lives in a world filled with human/cyborg hybrids. Because life is so hard down below, many residents augment their bodies to survive using with neurally controlled prosthetic limbs.
Alita's heart is a miniature reactor that is still far in the future for us, although there are several competing large-scale designs in development for fusion energy. Also we still miss an efficient interface for communication with machines.
Technology to improve people's life
Today we have examples of additional prospetic tail limbs that increase balance and  robotic exoskeleton. Those prototypes are not for consumers and are not easy to use :
"If you don't focus in your movements, you're going to fall over in seconds" prosthetic legs are still an enormous challenge, because they don't have inherent stability.
We have strong materials and powerful motors for that consumes very little power, robots can jump and run like atletes.
Will be AI the glue to join humans and machines worlds?
DIY prosthetic realised through 3D printing technology and customised AI-driven limbs, science is at the forefront of many life-enhancing innovations.
Mr Mincheng Ni , a double amputee first demonstrated Brain Robotics prosthetic hand at Las Vegas CES 2019. This hand gives him the ability to control each finger through 8 EMG sensors interface with an advanced deep learning technology.
Future Ahead
"Computers started out as these monolithic things that fill rooms, then they were on your desktop, then they were in your pocket," Aaron Ames, said. "I imagine robots going the other way. They start in your pocket, taking an actuator and putting that in a phone. the smart phone has already has all the processing you need in many respects, and it will grow from there into more elaborate applications."
Check Also : This Robot AI solve a Rubik's cube one-handed
 Is Alita a "Robot" ?
This article received a lot of comments in this article regarding the classification of the term "robot" on Alita. I want to give to you the opportunity to give your opinion using a public pool below.
Pool Results : Alita should be classified as a cyborg and not a robot. 
Is Alita Battle Angel a robot or a cyborg?
Thanks everyone for voting!
NEXT : XR-1 robotic girl assistant has fluid movements like us and Dobi super robot