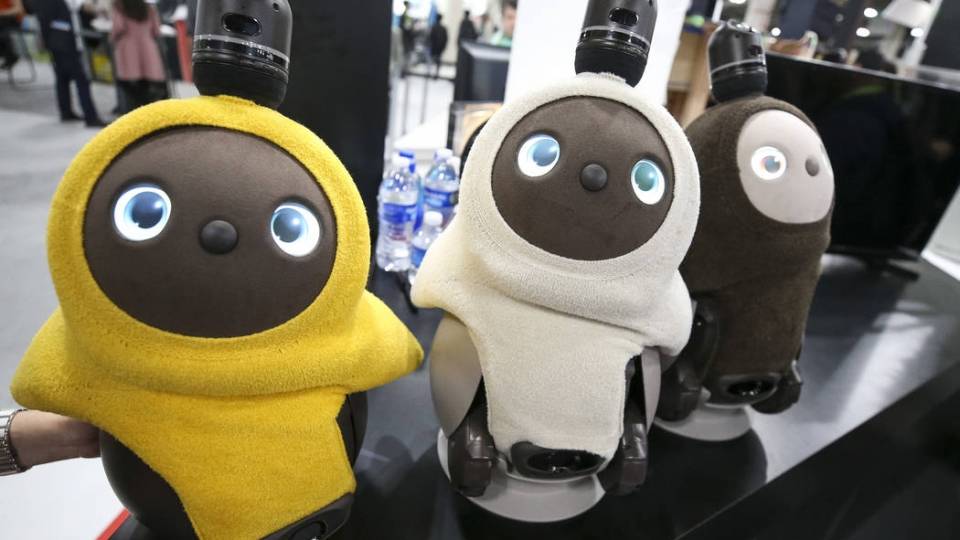 Groove X the plushie robot
Groove X a robot focused to make you happy and smile! It looks like a star looking-plushie, very cute and soft, developed by a Japanese robotics startup called Groove X.
It rolls and bumps into furniture with the grace and curiosity of a five-year old toddler.
The robot has a big camera eyes and two small arms like two wings that make you wish to picked it up and coddled like a baby.
At CES, everyone quickly fell in love with the thing. I want it!