How to build your robot? Start with KittenBot robotic kit
Building your robot is difficult? Not at all ! Check out this easy-to-build robotic kit from KittenBot inspired to the OTTODIY opensource project!
You will build your KittenBot-Otto and its personality :  learn the logical connection between code and action, and by assembling to understand how its components works.
Features:
8x servo motors that controls each joint
Support graphical programming and mobile app
Using the expansion board you can expand and modify the robot
design and source code, everything open-source!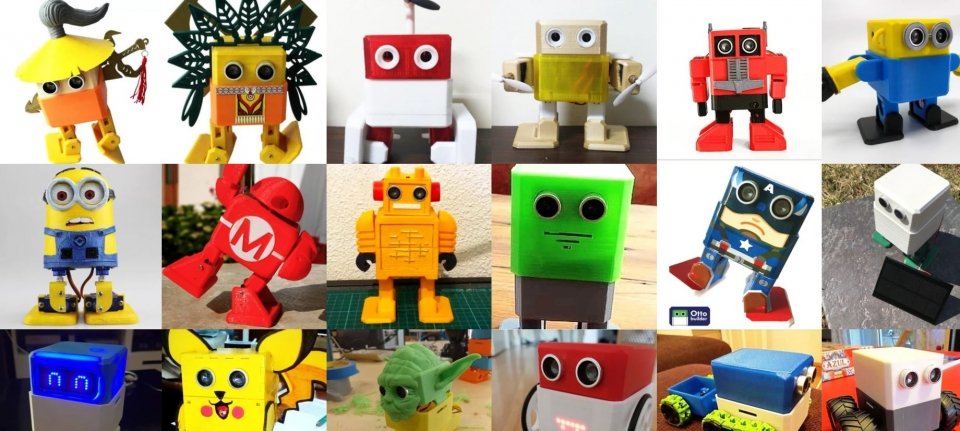 Code and Design to 3dprint — download here :  Wikifactory on Microbit-biped OTTO
The kit uses the popular micro:bit , depending on the skills can be ready in 30 minutes and require no soldering!
You can buy KittenBot-OTTO-robotic-kit here!
NEXT: OTTO Humanoid is the best robot companion and Otto REMIX Challenge : build your robot and win amazing prizes