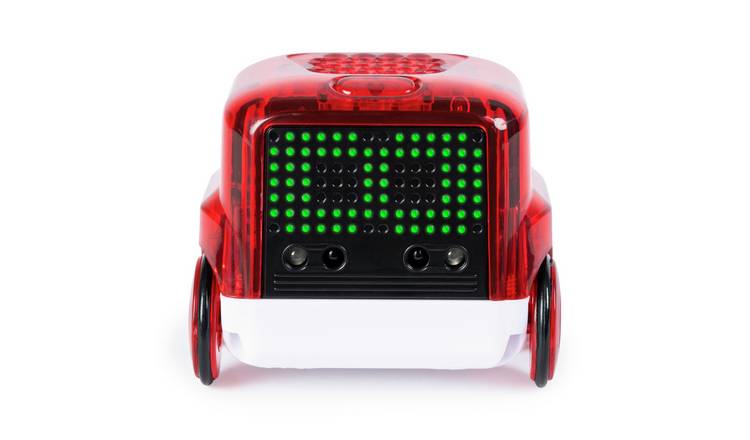 Low price robot for Kids? Check Boxer and Novie robots!
Looking for a low price robot for kids, because their Birthday is getting close? Treat them with a toy robot they'll use again and again without spending a fortune! Novie and Boxer are two robots from SpinMaster that despite the low price, they are a fun and enteractive

Boxer — A robot full of energy
Boxer works right out of the box and no assembly required. You switch it on and the fun starts! The robot will start running around and you can then access various game or activity modes. Play mode means it will move putting your hands near it, activating its motion sensors. It will turn if you block its path. There is a remote control mode; forwards, backwards etc.
Using Boxer cards, each which download a different game:

Football (it will detect a ball and kick it to make goal)
Bowling
Tanker ( Act like a futuristic Laser Tank)
Fortune Teller
Shooting
Stunts ( perform various acrobatic moves)
They are very simple games, each good for a hours of play. Easy to scan and make a sound so you know when the card has been registered correctly.
There is an app, with more games for more fun!

Buy it from Amazon :
Novie — Boxer's lively little brother
Novie, an interactive smart robot that can follow your commands and learn cool tricks!
From the moment you unbox Novie, the robot is ready to play. the robot is controlled though hand gestures and will learn from your gesture how to do fun tricks like Spinout, Wheelie, Wacko Walk, Fartnado and more.
This is a really cute little robot that is very similar to the "Boxer" robot, which toy fans may be familiar with. Essentially, Novie is Boxer's lively little brother.
TIPS:
Once you start to teach him , he can make some impressive moves, leaping forward on two wheels, for example
It's more simple to use than Boxer , but the same fun!
Low price robot for kid
Check Also : Top 10 robots for kids you can buy right now and Top 5 Halloween scary robots you can't miss!