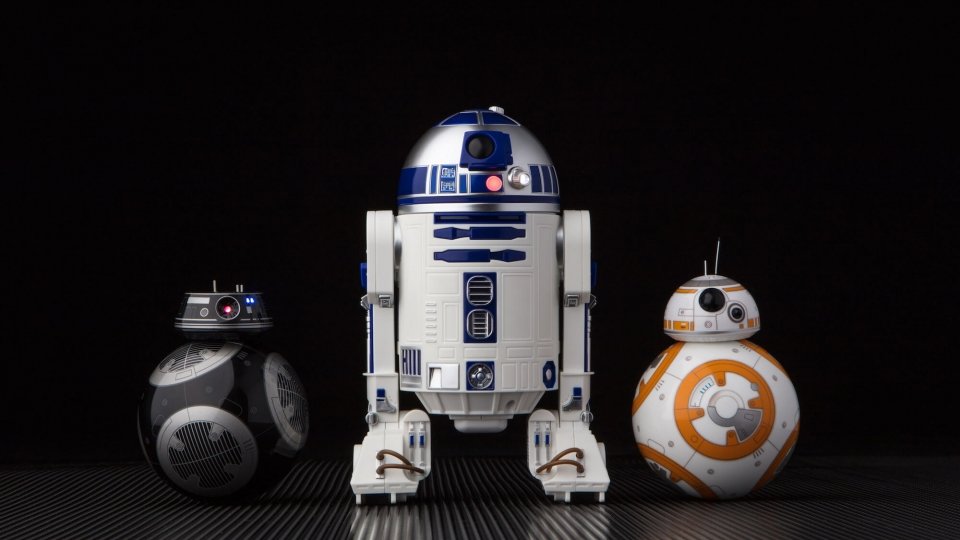 R2-D2 Robot & Star Wars Instant Pot
The popularity of Star Wars is very high thanks to Mandalorian series and Baby Yoda. R2-D2 and Baby Yoda merchandising are selling like crazy, let's check which robots they bring to the table !
Sphero Droid R2-D2
Since the original BB-8 release, however, Sphero has created different not spherical products : two new additions to Star Wars product line –  the evil Sphero BB-9E and most famous Star Wars droid ever, R2-D2.
With the mobile app you get a virtual d-pad to control the robot. The d-pad now moves to where your thumb is on the screen, on the left side you can activate special mode with sounds and music of the original movie.
The robot can be controlled though gestures and "drawing on the screen", also a VR mode can be enabled.
iOS & Android compatible
LED Lights
Bluetooth connection (100 foot range)
USB charging (over 1 hour of play on a full charge)
Integrated Speaker
3D Accelerometer
Mobile App: Star Wars Droids App by Sphero through iTunes or Google Play
Height: 17 cm / Width: 10.8 cm / Weight ~370 g
Our review:
 The robot is very similar to the original droid from the movie, it is fast and perform with sounds and light. During playing it may lose balance and fall but the build quality is very good and sturdy. The best gift for Star Wars fans!
Buy Start Wars Droids on Amazon :
Gift idea : Automated Cooking machine – R2-D2  Instant Pot
Combines two ideas : Instant Pot and Star Wars. The multipurpose pressure cooker is perfectly sized for mimic and referencing droids and other characters from the series, and come in three size options.
Need any more reason to pick one up? They also promise custom recipes on the packaging.
Darth Vader's Beef Stew
BB-8™ Shrimp Pasta
Dark Side Deviled Eggs
R2-D2™ Rotisserie Herb Chicken
Chewie's Chili
NEXT : Star Wars Stormtrooper Robot combine action figures with technology  and Alpha Mini the dancing robot