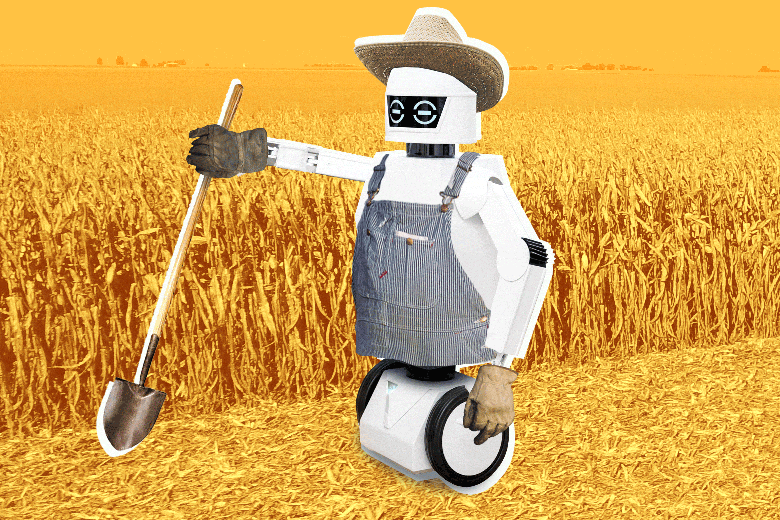 Robotic farmer may be the future of human agriculture
Autonomous farmer robots that pick fruits, pollinate flowers and plant seeds may be the future of the human agriculture.
Employing robotic farmers can reduce waste of water, laborious work for human operator and add the ability to work in bad weather conditions.
Lowering cost and increase quality of crops
Do you think it's impossible? Farmers are already tech-savvy professionals who already use GPS-guided tractors, satellite-based systems, and network-assisted crop management. Often they uses drones and quadcopters to monitoring the fields . Drones can perform an Infrared scanning of the soiling to measure the quantity of water or the quality of the crops.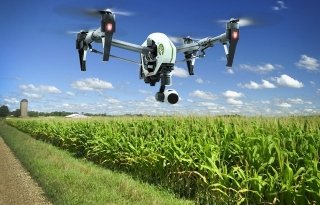 Agricultural bubbles
In a closed "environment" approach used in the vertical farm in New Jersey : salad and green grown with artificial light in urban area where land is not available [edited]. The "factory" operates like the automated Amazon shipping centre .The idea is to increase efficency and reduce water usage.
Agriculture in the field – RoboCrop
Using a robotic arm to pick a raspberry in ten seconds or less. RobotCrop  has  sensors and 3D cameras that recognize how soften or stiffen its grip according to the ripeness of the fruit. As robots don't get tired, they can pick for 20 hours a day.
NEXT :  the newest DJI RoboMaster S1 or LOBOT "robotic arms on the wheels"