Social Robots are helping during lockdowns?
To slow the spread of corona-virus people had to stay home during, but this also the spread of loneliness.  Several experts from around the world have a suggestion for ease your days : video parties & robot friends !
Suddenly confronted with a lack of social interactions we try to fill the void with online social activities, such as synchronised movie viewings, games and video chat dance parties. But do these help?
Social Replacements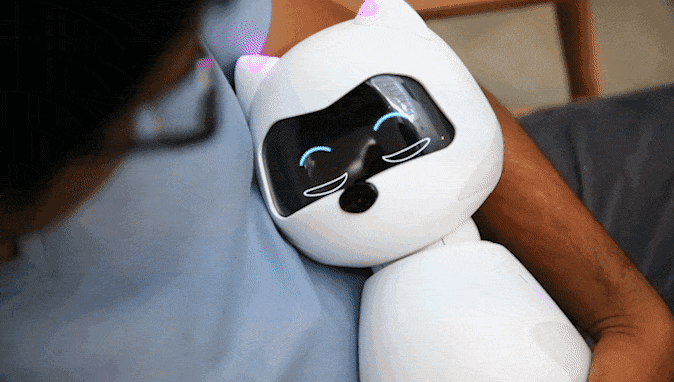 Social media is often used as replacement : Many people who are self-isolating now rely on socials.  However those online tools are missing the nonverbal cues – such as a smile, gesture or body language. These allow us to understand the tone and context of a social encounter. When this information is missing, we perceive fewer friendly vibes and less quality in the interaction.
Augmented Reality to enable two people to interact with each other's video chat images and found that they reported higher sense of social presence and a more engaging experience.
Similarly, participating in shared activities benefits the formation of close relationships with others. So whether it is a virtual quiz or a virtual party, this may be particularly valuable during lockdown.
Robots designed to engage us on a social level could also help isolated people feel less lonely, as they carry the benefit of embodiment.
Social Robots Today
The robot industry was not ready for this type of changes: The interaction we can have with the social robots are still limited to "simple iteration" : a voice commands followed by a robotic answer . The gap is so wide that many social robots are often mistaken as a entertaining toys for kids.
Makers and the Companies are rushing to create robots : now that we need them social robots may finally see the necessary commitment to trigger an evolution in this field.
Necessity is the mother of all needs 
Until we all have the perfect "advanced" social robot to keep us company during company, perhaps the best remedy is to keep in touch with our loved ones online and through shared activities.
Want to share your experience ? Leave below a comment