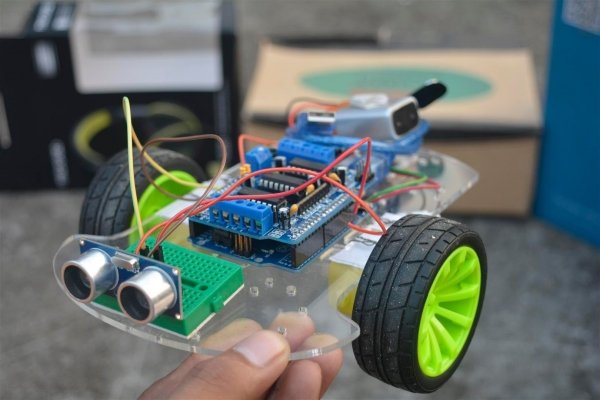 How to build  a robot in 5 simple steps : Creating a robot and make a robotic machine...
The DJI RoboMaster S1 is getting so very popular, but it's not cheap and it's out of stock...
A Drone, in a technological context, is a flying robot. Drones and Robot are capable of carrying out a complex...
NOVE want to be a portable robot,  "personal companion", to stay with you and cheer you up! The...
Smallkat is a robotic cat based on ESp32 and inspired to Nybble and OpenCat . designed as a...
Nintendo Labo Robot kit you will impersonate a big evil robot and destroy cities 🤖 ! The LABO...
If you love robots the best way to get close to them is to learn electronics and coding...
Otto DIY is more than a robot: you will learn how robots works, you will build and code...
Back to Top
Create a website and earn with Altervista - Disclaimer - Report Abuse - Privacy Policy - Customize advertising tracking