Smallkat is a robotic cat based on ESp32 and inspired to Nybble and OpenCat . designed as a...
OTTO Humanoid is a step forward into the OTTO DIY revolution, the robot now include arms to look...
Xpider is your arthropod robotic assistant, fluid like a real insect also it's smart and opensource! It is...
The ZeroBot is a small 3d printable rover robot based on a Raspberry Pi that it's easy to...
PRECURSOR is a sci-fi robotic short movie that aim to reboot the robotic movie scene in Italy (...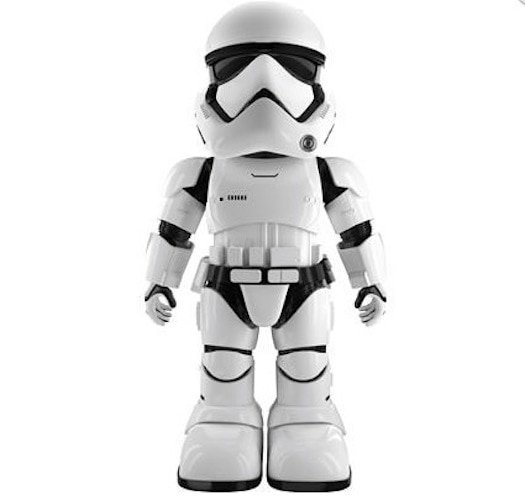 Head up Star Wars fans 🙋 Star Wars Stormtrooper Robot is the perfect mini-replica of the iconic white...
Xiaomi MITU is a modular "blocks" kit similar to Lego Mindstorm that's easy to assemble and require no...
Vorpal is a low cost, open source hexapod robot that looks like a toy but it's much more!...
SpotMicro is an open source robotic dog similar to the theBoston Dynamic SpotMini. The Korean engineer of SpotMicro,...
PiBo robot is opensource robot based on RaspberryPI board and as an opensource projects it has the advantage...
PLEN Cube is a personal assistant robot that capture moments with a smart camera that tracks your face...
Tacobot is the world's first stackable robot aiming to bring kids an intuitive and interesting way to learn...
The Anki Cozmo robot is fun right out of the box, but that's just the beginning. His abilities...
Nintendo Labo Robot kit you will impersonate a big evil robot and destroy cities 🤖 ! The LABO...
If you love robots the best way to get close to them is to learn electronics and coding...
Back to Top
Hosted by AlterVista - Disclaimer - Report Abuse - Privacy Policy