Forget the old school wheels and legs, here we are talking about momentum, balance and trajectories using Paul...
Pliant Energy Systems's  drone named Velox can navigate in both water and land . Inspired to manta rays,...
Cutting and styling people's hair require precision and care, what can go wrong if a Robot Barber do...
Miim, official name HRP-4C ( 2010) by AIST , is a female robot with appearance similar to the famous...
Nabot AI  transform Mebo 2.0 in a true artificial intelligence robot using the computational power of your smartphone. ...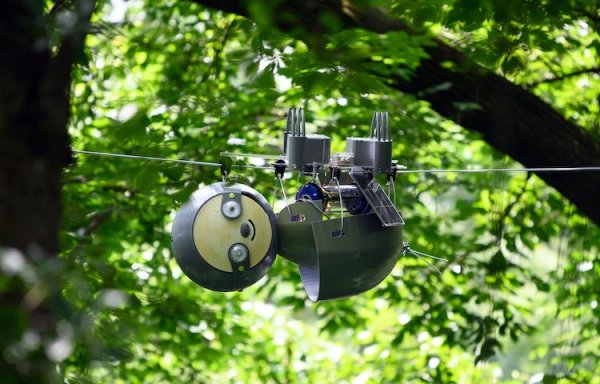 SlothBot is a slow-moving and energy-efficient robot that can hang in the trees to monitor animals, plants and...
Robots entered in the business of house development : 3D-printed homes can be built for less than $10,000...
Vector Owners rejoy, something new! DigitalDreamLabs is releasing a series of updates regarding their robot Vector, the "cloud...
Back to Top
Create a website and earn with Altervista - Disclaimer - Report Abuse - Privacy Policy - Customize advertising tracking