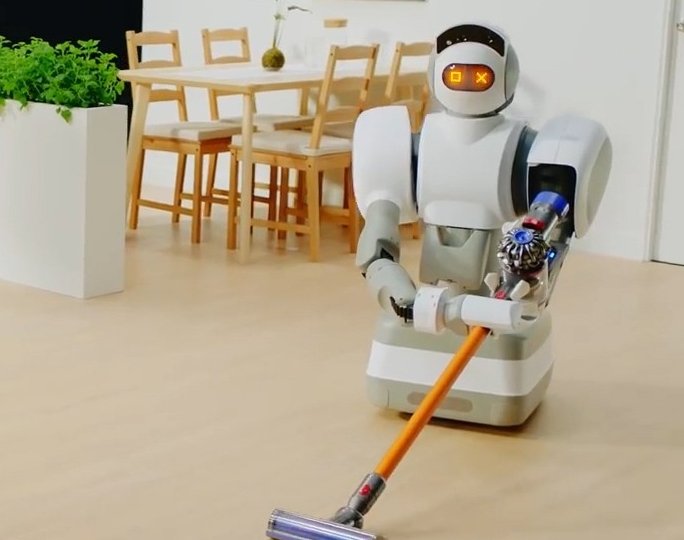 The Era of Cleaning Robots & Top Cleaning Robots
During CES 2018 an household robot assistant build by Aeolus Robotics appeared.  The robot helper knows how to use a vacuum cleaner and it uses AI and machine learning to recognise thousands of objects.  Not only it can clean your home but also grab you a drink with its arm. 
Aeolus robot is the nowadays version of the Jetson's Robot Maid
History of Cleaning Robots
Robotic vacuum cleaner, also known as robovac, is a cleaner having some degree of freedom or autonomy from the user. It's basically programmed to clean. While all of them utilises vacuum to clean, there are others having extra features such as UV sterilisation, mopping and spinning brushes.
It was in the year 1996 that the first robotic vacuum cleaner appeared. It was designed by Swedish household plus professional appliance manufacturer, Electrolux and was given the name "Trilobite". Though it worked fairly well, it had also problems colliding with objects.
The robovac  of the era were only able to change direction if it comes into contact with an obstacle and may also detect steep drops to not to fall downstairs.
What is the status of the consumer's cleaner robots?
Regarding today's modern cleaning robots, much changed during its evolution. Over the past years, the manufacturers have enhanced their sensor technology or connectivity.  Today's Cleaning robots feature WiFi connectivity, cameras, avoid wires and obstacles, wide array of sensors and auto-cleaning feature.
Save Time
If you live in a big home, cleaning every corner of is not a big deal for the robotic vacuum cleaner. You can sit back and relax while letting do all the cleaning task to the robotic vacuum cleaner.
Automatically Adjusts to Different Surfaces 
Surface detection feature of the robotic detect between stairs from walls and uneven surfaces.
Self-Charging
The robot navigate to the charging station once the battery is low.
Low Maintenance Cost
With negligible maintenance and cost, you can clean every bit of the dirt in your home. The great flexibility and features do not require any special maintenance or time investment.
BEST Cleaning Robot of 2019
A luxury vacuum cleaner that cleans up after itself — it's a good time to be alive! The iRobot Roomba i7+ with Clean Base automatic dirt disposal is a new twist on the connected-robot vacuum and a godsend for those who have allergies and aversions to handling dust. This Wi-Fi- connected bot also can clean specific rooms on demand. A self-emptying robot vacuum is certainly a cool concept, but there's definitely a price to pay for all these smarts.
Pro :
Quality of cleaning
Auto cleaning
Silent
Cons:
Price
No vocal commands
No vocal assistant
Find it on Amazon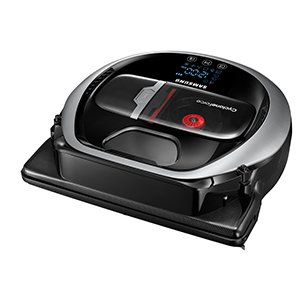 It cleans exceptionally well, works with both Alexa and Google Assistant, and integrates fully with the rest of Samsung's connected home suite. The only bummer is that it's a bit too big to fit under some furniture, where I could really use some help.
Pro:
Easy to clean
superior clean quality
Alexa / Google Assistant
Cons :
Buy it now on Amazon: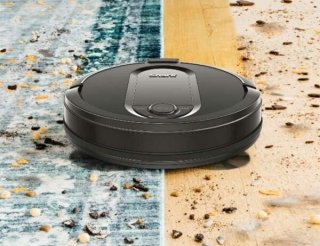 SharkIQ Robot has auto-cleaning functionality and  Google Assistant and Alexa and it's our favourite top cleaner robot!
The robot automatically empties the dust bin into the base, which holds dirt and debris from up to 30 cleaning sessions. It maps your home, allowing you to select which rooms to clean with Shark Clean App or Alexa. The Shark IQ Robot cleans row by row to assure total floor cleaning. On low battery, your robot recharges and resumes where it left off.
Features: 
Self-Cleaning Brushroll
Auto-cleaning
Voice controlled
Mobile App
Stop and Resume cleaning
Pro :
Quality of cleaning
Low price
Mobile app
Alexa / Google Home assistant
Cons:
Buy it on Amazon:
Check also : LG CLOi robots will be working together to improve our life and An Autonomous Dog Poop Robot