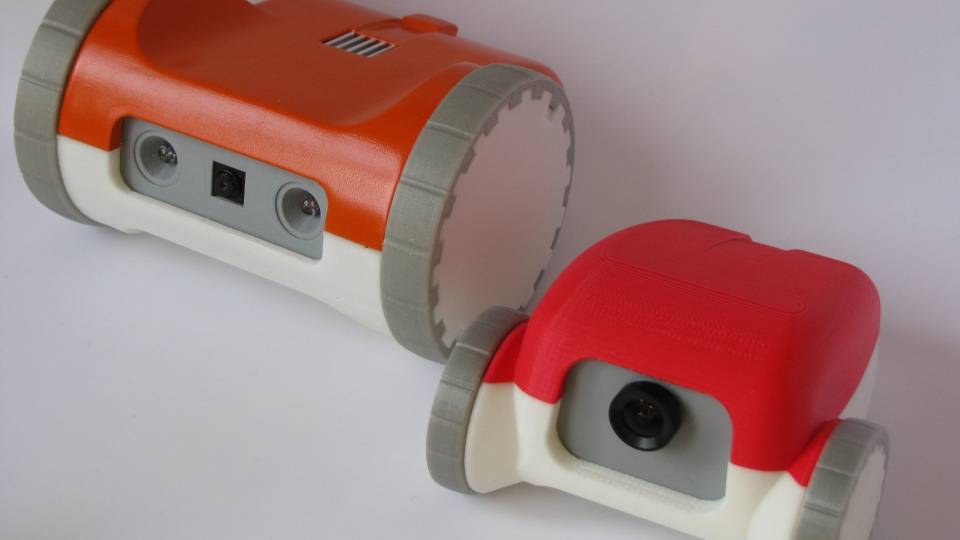 ZeroBot 3D printable rover robot
The ZeroBot is a small 3d printable rover robot based on a Raspberry Pi that it's easy to build and looks  nice compared to the more common barebone "arduino car" kits.
The parts include Raspberry Pi Zero W for the brains, a driver and two motors for movement, a lipo battery for power, and a pi camera to see. The chassis is made completely of parts that are easily 3D-printable. The Zero W creates a WiFi access point that users can connect to on a computer or smart phone, and subsequently provides FPV control.
The 3d printed files are already on Thingiverse and the code on Github
The "mini" version of ZeroBot use an ESP32  instead of the Raspberry Pi Zero W, the camera can provide only 160×120 pixel resolution so the video isn't amazing, but the fact that it can be streamed from the ESP32 at a decent enough framerate to drive the bot using a simple web interface is impressive.
As usual we suggest to check our Shop List where you can find components for building and customize your robot!
If you like wheeled robots that can carry you home check Segway Loomo or for more DIY robots check Zowi or OTTO Zero