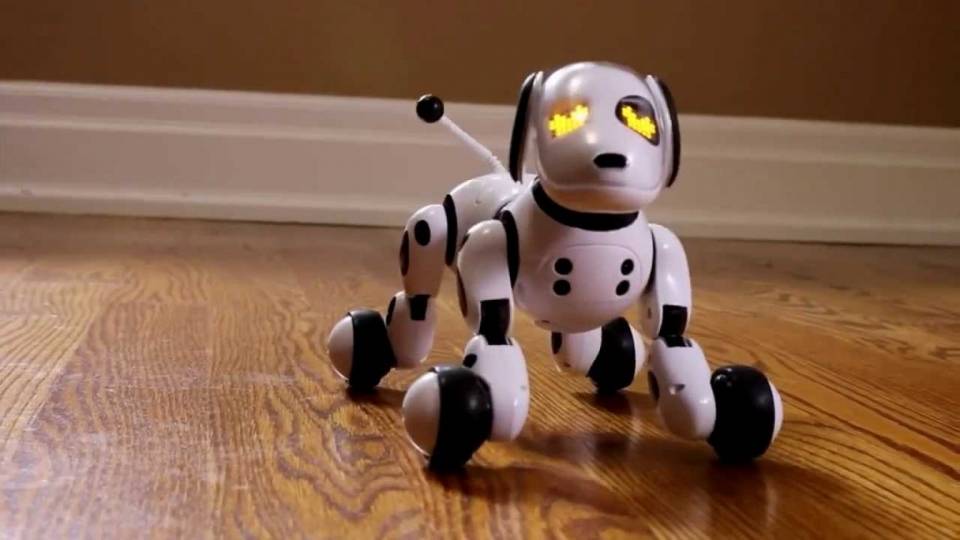 For the robot toy section how we could not mention this Dog Robot by Zoomer?
Ever if far from a "moden" robot dog, Sony Aibo  for example , it's a truly remarkable toy for for kids with interesting functionalities:
Remote controlled, voice command, interactive face and an interesting number of joins that produce a well defined movements similar to a real dog
Zoomer is on the higher end in terms of price than normal toy: It competes directly with Wowwee's CHiP robot dog 
In terms of design, Zoomer has the warm cuteness of a puppy (cuter than CHiP ).
He can run, talk and even learn new tricks. It has a sturdy build, you won't have to worry about buying another one anytime soon.
Additioanl Features:
It can be trained : learn new tricks and words.
It's interactive, once activated it start moving and act  "living" like a real animal .
It has multilingual vocal command : you can use french, spanish and english commands.