ZOWI, code, upgrade, explore !
Zowi you can code your own robot, upgrade it and explore the robotic world!
Zowi is a robot that evolved fromt he BOB Robot, very similar in the design to  JIM robot based on arduino , It  can communicate and it has it's own Zowi App to be controlled via Bluetooth using and different games and activities are available in the app and new functions will be unlocked as you play. Discover them all!
Play the mini-games. Control Zowi's movements with the remote; you can make it walk or balance on tiptoes, change its gestures or coordinate its dance moves! You can also program actions in the order that you want Zowi to perform them. And much, much more!
Discover: Put your knowledge to the test, overcome challenges and learn more about your robot. With every test you pass, you will unlock new actions.
Idea:  Zowi can be your movie star!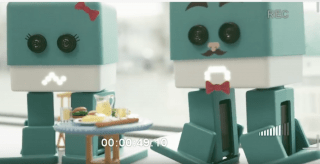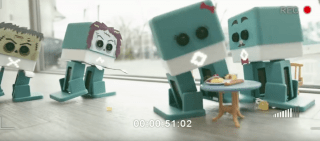 Program it with Bitbloq.
Zowi comes with a reprogrammable board so that you can teach it new things. You can do this using Bitbloq, Bitbloq is a simple and intuitive block-programming tool.
Upgrade Zowi
Open the robot lid and add sensors, led, motors , or simply attach stickers to personalize your Zowi and it's functionalities !
Have you got a 3D printer? Design new frames to personalise Zowi!
Zowi is Open  Source
What's more, it is an open source robot: the physical design, the code and the app have all been made freely available so that anyone can understand it and modify it! Fantastic !
What you waiting for ?
?Visit the Zowi website or check the  Cubee Review!