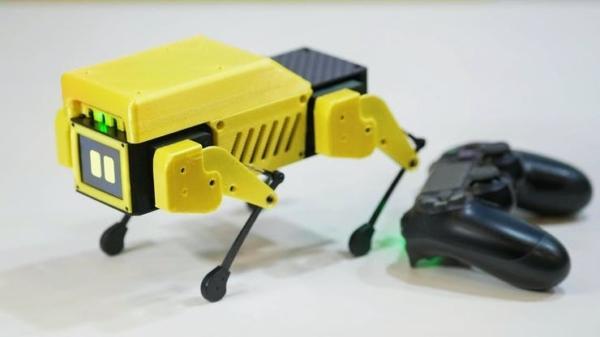 MiniPupper is the a ROS-compatible evolution of  Pupper,  Open-source Robot Dog platform for education with less than $500USD. ...
In an incredible end-of-year video by Boston Dynamics we can see two Atlas , Spot and Handle dancing in...
A combination of leg motion and wheel speed could outperform nature itself:  ANYmal robotics built a robot capable...
CHOP is a quadruped robot build by Miguel Ayuso Parrilla in a complete opensource project  that include instructions, files...
Petoi launched their new robot dog "Bittle":  this new robot came from the previous worldwide success of Nybble robotic...
GorillaBot by Sebastian Coddington is a full 3D printed opensource robot based on the Baby MIT Cheetah! Design...
Now you can buy Spot, the Boston Dynamics robotic dog, but let's see several unconventional usages of this...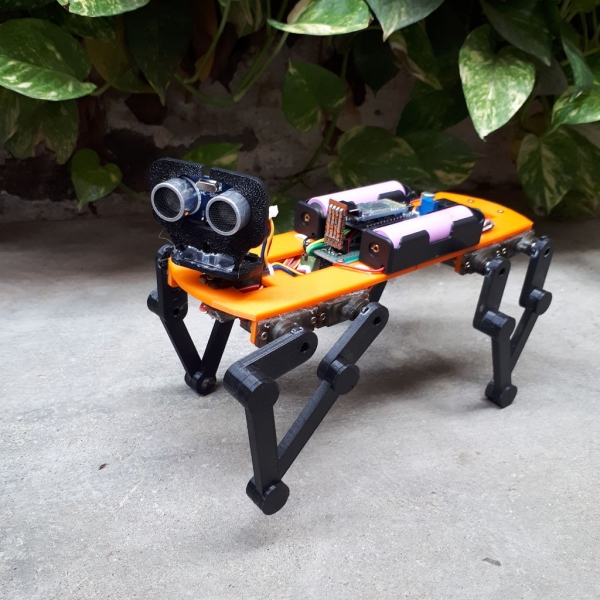 This 3D printable " Baby MIT Cheetah" robot is easy to build, using simple components like Arduino and...
Back to Top
Create a website and earn with Altervista - Disclaimer - Report Abuse - Privacy Policy - Customize advertising tracking