Rosie is inspired to the famous cartoon  "the Jetsons" , the  maid robot using Arduino and ESP8266 hardware...
Robotic "Gondola" Airship build by by the research group New Dexterity,  as the name suggest this project is...
Jibo, a social robot assistant with a "human touch" is still alive and now is getting a second...
Marty the robot is a creation by the Dr Sandy Enoch , he came up with the idea...
The biggest robot in the world is a GUNDAM RX–78–2  and it's currently under construction in Yokohama (...
Haolodi Robotics EVEr3: The Norwegian company want to enable human work, exploration, or travelling through robotic avatars. Vision...
Forget the old school wheels and legs, here we are talking about momentum, balance and trajectories using Paul...
Pliant Energy Systems's  drone named Velox can navigate in both water and land . Inspired to manta rays,...
Robot "02" by Telexistence will be deployed in 20 FamilyMart store in Japan.  At first, operator will operate...
Cutting and styling people's hair require precision and care, what can go wrong if a Robot Barber do...
Hello Robot introduce Stretch RE1, a mobile robot arm that weighs only 23 kg and costs less than...
Now you can buy Spot, the Boston Dynamics robotic dog, but let's see several unconventional usages of this...
ABii robot combine fun with learning to increase the engagement of your kids during lessons. A robot tutor...
Miim, official name HRP-4C ( 2010) by AIST , is a female robot with appearance similar to the famous...
Tomotaka Takahashi & SHARP Japan built RoBoHoN, the first smartphone robot. Closer vision of "a future where each...
Nabot AI  transform Mebo 2.0 in a true artificial intelligence robot using the computational power of your smartphone. ...
DAX robot want to address the expensive "last mile" between distributors and consumers.  As delivery times drop to...
Pixy is a programmable robot toy by Clementoni ( for kids 8+). The robot has a color screen,...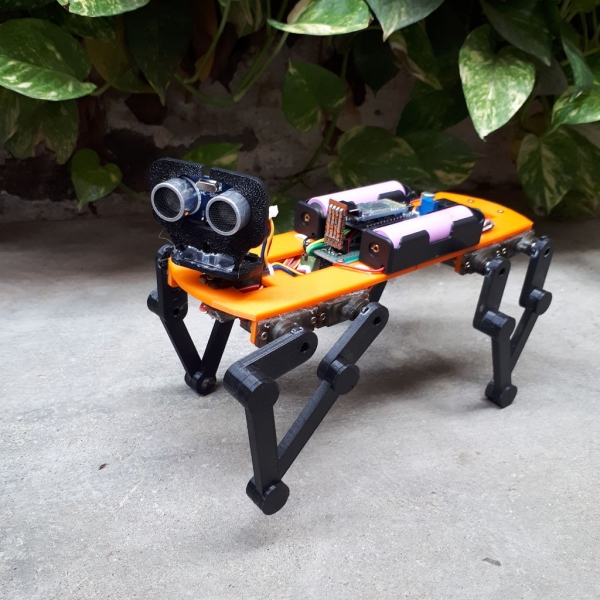 This 3D printable " Baby MIT Cheetah" robot is easy to build, using simple components like Arduino and...
Ascento 2 is a small and fast jumping robotic platform designed for mixed environments. The combination of wheels and...
Nestlings vs Hatchimals ! Those  soft and interactive robot toy are an interesting gift for kids but which...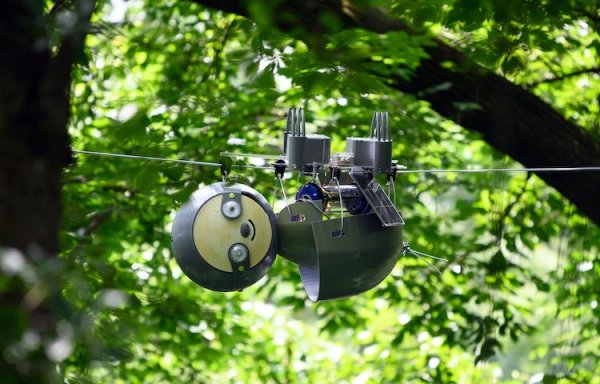 SlothBot is a slow-moving and energy-efficient robot that can hang in the trees to monitor animals, plants and...
To slow the spread of corona-virus people had to stay home during, but this also the spread of...
PJ Robot  is a toy created by Just Play. It has a egg-shaped appearance and with Interactive lights,...
Supernumerary robotic arm is a robotic extension that enable humans to things that would be impossible : like...
Digit Robot : the future where human and robots will stand alongside is finally near .  Agility Robotics...
RoboCut carves 3D shapes from foam :  Hot-wire cutting is a subtraction fabrication technique used to carve foam...
The Best Robot Vacuum of 2020 : price are getting lower and quality of the cleaning is increasing! ...
GoodBoy is a small quadruped robot using 3D printed parts. Inspired by the robots dog of Boston Dynamics, DentDentArthurDent...
Digital Dream Labs, a tech startup based in Pittsburgh, acquired the assets of the company Anki. Continue the...
Back to Top
Create a website and earn with Altervista - Disclaimer - Report Abuse - Privacy Policy