Futurama's Bender "robot head" smart assistant
How many of you have Siri or Google Home assistants in your home? ✋ Those are old now, the future is to have your  "Home Assistant Bender "…or just a part of it!
Reddit User u/Zen_Kong sent an amazing preview of his Bender robot creation. Aside from the funny look, the famous personality, and the fact that the device works mostly offline ( remember : offline is good for privacy)  the robotic head is also open source and can be download for free!
Bender runs on Raspberry Pi Zero W using the software Pocketsphinx speech recognition software and Python code to process voice requests and trigger responses. There are also original clips of character speaking that were harvested from various episodes of Futurama.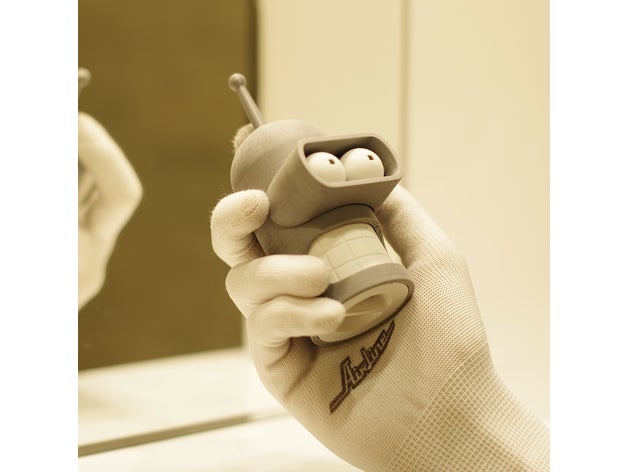 As said the robotic head works completely offline, so while it can't read you news and weather at least there are no privacy or security concerns about using this smart speaker. At worst, you might feel a bit insulted by some of his responses.
Looking for a good 3D printed? Check those models:
Download here
The Authors of the project are  Sergey "Zen_Kong" and his brother Eugene "xbost" . Good job! 🙂
You could build you own robot similar based on this robot to try yourself. We might see more and more robotic head assistant in the future !