Nothing can stop this robot spider, Robugtix Z6 it is able to climb stairs, walk in irregular terrains,...
Healthcare operator and nurses are in high demands, and there is shortage everywhere. This can lead to long...
MIT's modular robot is made of 5 different tiny bricks that can be assembled using a 3D "robot"...
In the RoboMasters competition, contestants utilise their technical skills and strategic thinking to build intelligent robots to fight...
DJI is building "government" flying robotic drones with enhanced features. Government agencies use drones for some of their...
Mechanical engineering students challenged themselves to make a realistic robotic fish that not only swims like a real...
Simulate your production line using DOBOT robotic arms give you a big advantages in the industry : identifying...
Buy  your  Dji Robotmaster S1 here! The DJI RoboMaster S1 a tank robot to assemble with kids and...
HyQReal, a quadruped robot built by the the italian team IIT ( Istituto Italiano di Tecnologia) pulls a...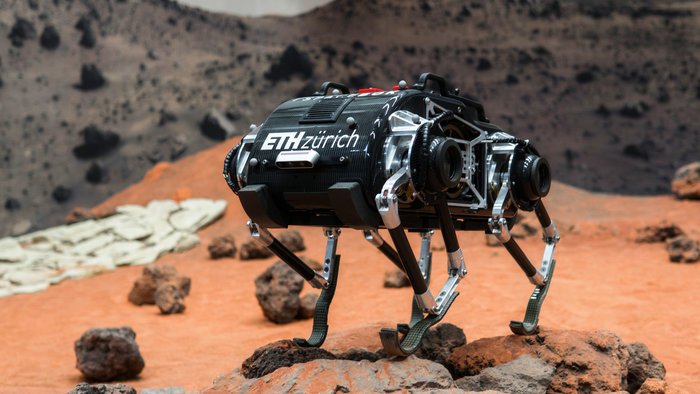 This NASA 3D Printing competition explore a future of living in Mars planet and how a human habitat...
Purpose-built for developers, Misty II, is a robot similar to a modern Tomy Ominibot . It has the...
MiRo robot can run for you home like a pet, you can play and hugs but it's much...
Back to Top
Hosted by AlterVista - Disclaimer - Report Abuse - Privacy Policy