The robotic challenge by OTTODIY #OttoREMIXchallenge  just ended with over 60+ different entries "remix" ! This is an...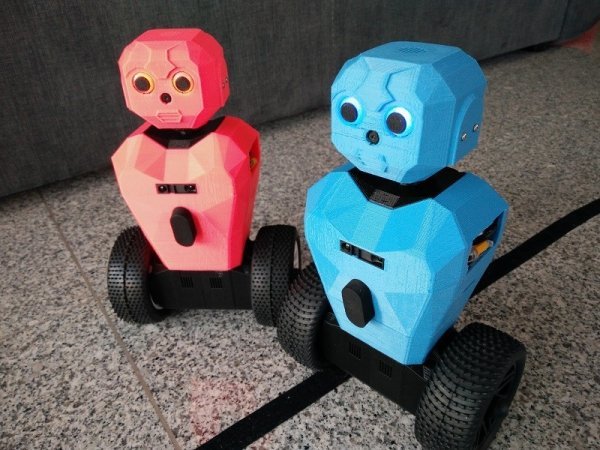 RS5 3D printed robot is the result of precise balancing and computer vision based on RaspberryPI 3 ....
University in Japan  created a wearable robotic tail named "Arque" that enhance the wearer by improving it's balance...
In the RoboMasters competition, contestants utilise their technical skills and strategic thinking to build intelligent robots to fight...
With the era of digital technology it's more difficult to inspire kids and young students to learn robotics...
Smallkat is a robotic cat based on ESp32 and inspired to Nybble and OpenCat . designed as a...
OTTO Humanoid is a step forward into the OTTO DIY revolution, the robot now include arms to look...
The new OTTO ARMS remix based on the OTTO DIY evolves from a biped robot to a full...
Xpider is your arthropod robotic assistant, fluid like a real insect also it's smart and opensource! It is...
Purpose-built for developers, Misty II, is a robot similar to a modern Tomy Ominibot . It has the...
Otto Zero is a robot always with you and fit in your pocket or in the palm of...
Vorpal is a low cost, open source hexapod robot that looks like a toy but it's much more!...
SpotMicro is an open source robotic dog similar to the theBoston Dynamic SpotMini. The Korean engineer of SpotMicro,...
We already know the great benefit that the community provide to open source robotic projects : OpenCat robotic...
PiBo robot is opensource robot based on RaspberryPI board and as an opensource projects it has the advantage...
Nybble is a DIY robotic kitten built with simple electronic components and your creativity. Nybble can create complex...
JIM  is a biped robot based on Arduino Board , son of ZOWI, son of BOB, a biped...
Otto DIY is more than a robot: you will learn how robots works, you will build and code...
Back to Top
Create a website and earn with Altervista - Disclaimer - Report Abuse - Privacy Policy