The Covid virus is causing a breakdown in distribution chains and mask shortages around the world.  We decided...
From 37 projects to over 73 projects inlcuding over 100 re-designs, the OttoREMIX robot challenge was a great...
ClicBot robot can be assembled and programmed in different configurations to perform different tasks. the robot works as...
The robotic challenge by OTTODIY #OttoREMIXchallenge  just ended with over 60+ different entries "remix" ! This is an...
,3D Printer Technology boosted a revolution in the Robotics  and many other fields .  Makers are able today...
Build your own OTTO remix to win amazing prizes! The new design contest by OttoDIY  is ongoing and...
Building your robot is difficult? Not at all ! Check out this easy-to-build robotic kit from KittenBot inspired...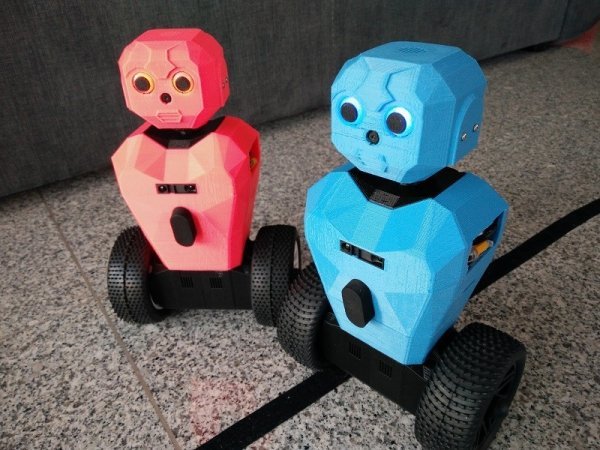 RS5 3D printed robot is the result of precise balancing and computer vision based on RaspberryPI 3 ....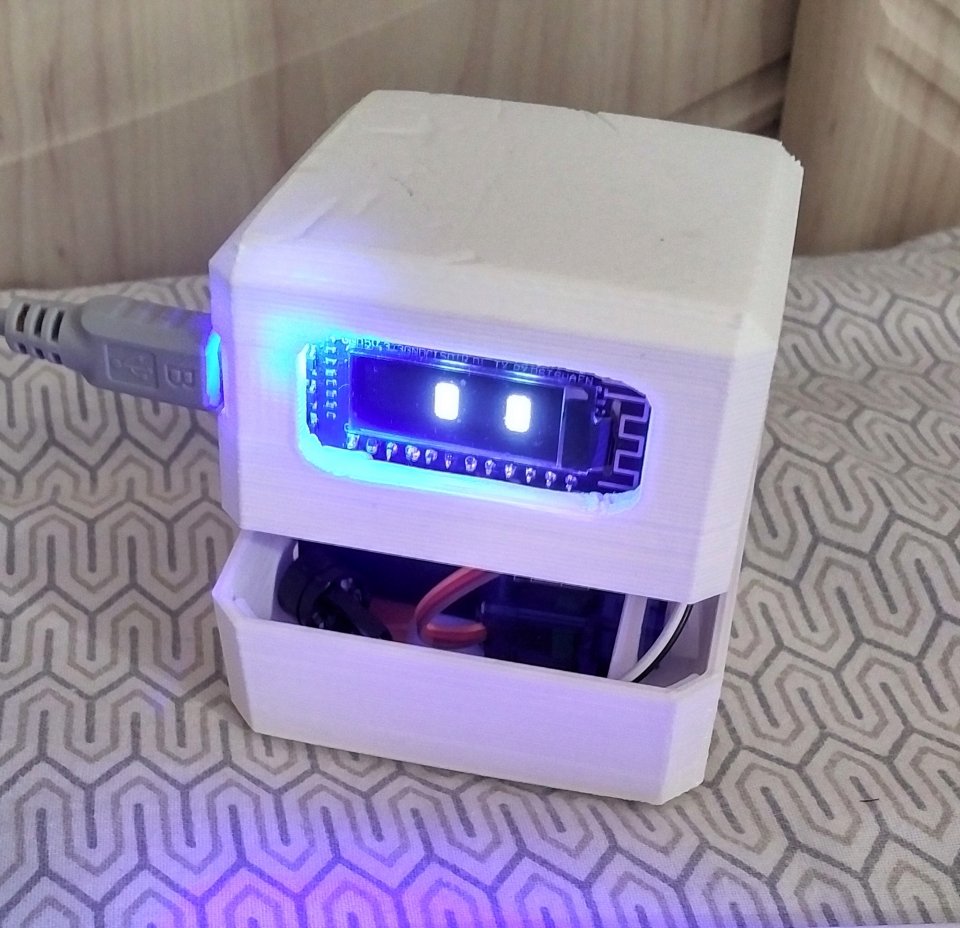 While improving and fixing OTTO ZERO , NOVE  projects I end up with a new robot ..  ZEUS...
The DJI RoboMaster S1 is getting so very popular, but it's not cheap and it's out of stock...
A Drone, in a technological context, is a flying robot. Drones and Robot are capable of carrying out a complex...
Otto REMIX Challenge created by the OttoDIY Community is always hungry of talents and "remixes"! The challenge is...
The robot family of OTTO-DIY expands with "remixes" from the community. Pando robot remix came from the DFRobot...
NOVE want to be a portable robot,  "personal companion", to stay with you and cheer you up! The...
 MoFun is RC robot specifically fun for young kids and will came in a  DIY kit ready to...
Lobot 4 in 1 Micro:bit is the perfect example of a reusable robot kit that use your creativity:...
Smallkat is a robotic cat based on ESp32 and inspired to Nybble and OpenCat . designed as a...
OTTO Humanoid is a step forward into the OTTO DIY revolution, the robot now include arms to look...
The new OTTO ARMS remix based on the OTTO DIY evolves from a biped robot to a full...
Xpider is your arthropod robotic assistant, fluid like a real insect also it's smart and opensource! It is...
This time I would like to mention that we upgraded the OTTO DIY project giving it the power...
The ZeroBot is a small 3d printable rover robot based on a Raspberry Pi that it's easy to...
Xiaomi MITU is a modular "blocks" kit similar to Lego Mindstorm that's easy to assemble and require no...
Otto Zero is a robot always with you and fit in your pocket or in the palm of...
Vorpal is a low cost, open source hexapod robot that looks like a toy but it's much more!...
SpotMicro is an open source robotic dog similar to the theBoston Dynamic SpotMini. The Korean engineer of SpotMicro,...
Nintendo Labo Robot kit you will impersonate a big evil robot and destroy cities 🤖 ! The LABO...
If you love robots the best way to get close to them is to learn electronics and coding...
The Micro:bit is the perfect way to start kids coding also it's a very capable boards for makers...
The Micro:bit board is getting popular beetween makers because you can build advanced robots like Lobot Micro:bit self...
Back to Top
Create a website and earn with Altervista - Disclaimer - Report Abuse - Privacy Policy