Must Have Virtual pets of 2023 – Bitzee , CircuitPet, Tamagotchi UNI !
We have new and interesting entries in our category of Virtual Pet and Robotic toys – Bitzee Pets in particular catched our attention as it uses a new form of  "flapping" colour display that is also sensitive to touch and with its movement.. produce a nice breeze!  (perfect for summer 😉 )
Robotic toys are perfect gift for smart kids, offering more than a simple toy with the possibility to learn or have longer interactions, here is our TOP 3 suggestions !
3rd Place – Tamagotchi UNI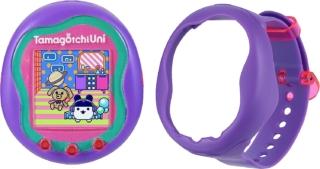 Tamagotchi Uni finally surpass his predecessor Tamagotchi Smart  with a very bright display, a polished gameplay and the possibility to carring it around like a smart watch using the special "carry" case. Also its wifi capability allows our tamagotchi to be always connected and meet new tamagotchi pets around the world!
Features:
UNIQUE. Raise a UniTama that's one-of-a-kind, inside and out, with unique personalities, accessories and decorating.
UNITED. Connect Tamagotchi Uni devices to play together, craft together, exchange items and propose
UNIVERSAL. Link to the world through the Tamaverse where you can meet characters from around the world, sample global fashions and share your UniTama's style, go on globetrotting adventures and meet the partner of your UniTama's dreams and get married!
ACCESSORY. Wear it on your wrist with the included pink band to take it with you wherever you go and to interact in new ways! Has a pink shell with blue and green, blue buttons and a blue-translucent back.
MINI GAMES. Match your characters move in the Dance game, serve hamburgers in the Fast Food game and enjoy a seasonal game to earn Gotchi points to order food delivery, go shopping at the Tama Mall and more!
CHARACTERS. Over 20 Adult characters to nurture which are a mixture of popular and new characters.
RECHARGEABLE. Comes with a rechargeable battery and USB-C cord.
Find it here :
2nd Place – CircuitPet
There are a many of STEM kits out there and most require you to already have a soldering iron and some soldering skills, and this is no exception. But, this one is rare in how nice the instructions and easy to proceeed with online tutorials. 
 CircuitPet is the DIY handheld digital pet that's the perfect introduction to video game mechanics, as well as low-power and "always on" technology. Kids will build and care for CircuitPet like their very own furbaby of the future. We launch new electronic educational toys every few months – stay tuned to see what's coming next.
Find it on Amazon here :
1st Place – Bitzee electronic pet!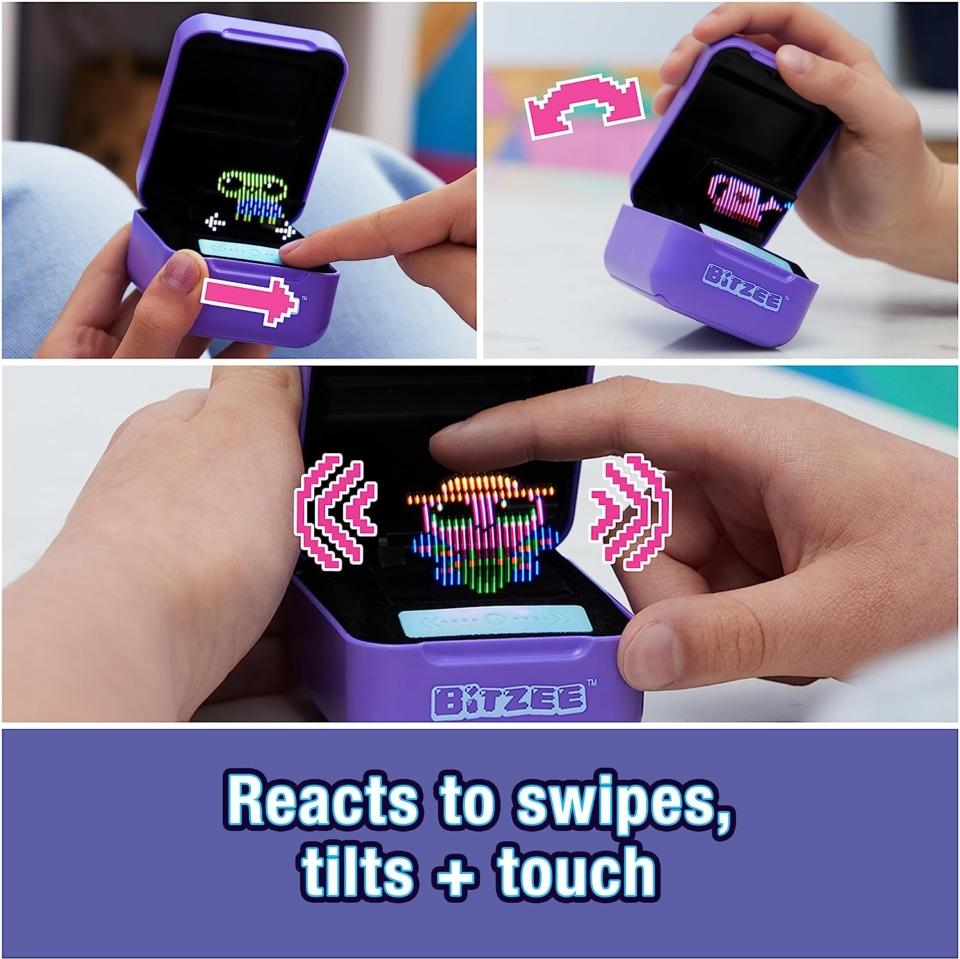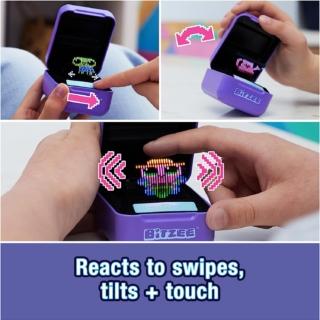 A new concept with this "flapping screen" – Bitzee surprised us as they (re-) introduce this technology in the world where smartphones screen are unfortunately too common.  After the great success of Boxer from SpinMaster we can already see a bright future in the popularity of this virtual pet!
Bitzee is a digital pet you can touch and feel, it interact and the pets respond to swipes, tilts, shakes and touch with sounds and reactions! Each Bitzee starts as a baby. Like real pets, Bitzee virtual pets need love and care to grow. The more you play, the more pets you'll get!
DIGITAL PET YOU CAN TOUCH: Bitzee goes beyond the 2D screen; it's the virtual pet you can really touch and feel in our 3D world! Each Bitzee toy pet reacts to your swipes, tilts, and touch!
NURTURE & PLAY: Bitzee pets need your love and care! Each Bitzee starts as a baby – feed and play with them, rock them to sleep and give them love to help them grow from baby, to adult, to Super Bitzee!
15 TOY PETS IN 1 POD: The more you play, the more Bitzee pets you'll unlock! Use treats to attract a new Bitzee pet. Collect all 15 interactive animals like a cat, bunny, unicorn & more!
SO MANY WAYS TO PLAY: When adult Bitzee digital pets evolve to Super Bitzee, discover quirky surprises like fun outfits and unique kids games you can play together!
GIFTS FOR 5 YEAR OLD GIRLS & BOYS: Experience electronic pets collectibles like never before! Bitzee interactive toys for 5 year old boys & girls are a screen-free alternate to a handheld game console or video games. Includes 3 AA batteries.
Includes: 1 Bitzee, 1 Quick Start Guide, 1 Instruction Sheet, 3 AA Batteries
Find it here on Amazon :