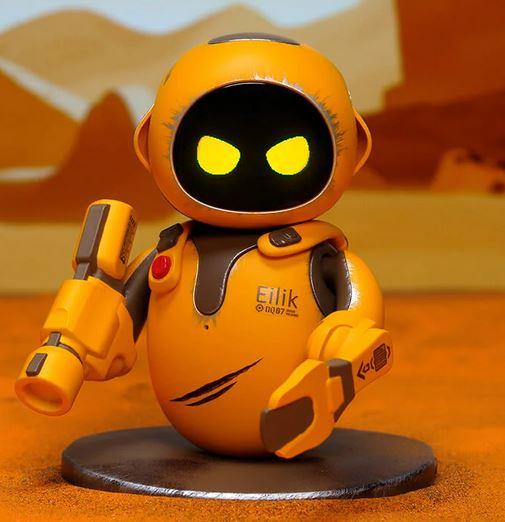 Eilik robot price and review!
Eilik robot from EnergizeLab is companion robotic toy with a face similar to Vector and Cozmo and Loona Robot . Eilik best place is in your desk and will entertain you or your kids during the day! The robot cost around 159$ and comes in blue / pink / orange color ( the new DG version ) . Its a nice toy oriented for kids and younger kids, with a loud personality ( similar  to a Furby gen-2) that may not be suitable for adults and work environments.
What is inside the robot :
Eilik has two touch area ( belly and top of head) , arms and head that moves and double as a input  to navigate in the "menu" using the face as screen selector . Each Eilik is able to communicate to other kind via the magnetic Pogo Pins ( for coordinated animations ). A nice note for privacy-related functionality : the robot doesn't have any camera or mic .
New updates  comes via Wifi (  they usually bring new functionality, bugfixes  and games) , this usually require to stop the gameplay for couple of hours till the robot is fully updated.  The robot cannot be removed from the base ( The base of part of the robot).
Emotions Engine
The behaviour of the robot is changes depending on its current interaction/happiness state via so called "Emotion Engine" . All the behaviours and animations are described via this state-automation machine graph below ( sort of rudumental AI) , this parkle some "life" in the robot . However as today Eilik is not equipped with any true AI, and not able to interact further than action/reaction and perform some games.
Pros and Cons
Pros:
Price
Colorful and robust
Great toy for kids
Animations are well made!
Many included fun games!
Cons:
long updates ( couple of hours)
the internal battery only lasts a couple of hours 
motors may be noisy.
may be noisy for work-related environments
not interactive with SmartHome environment
Repetitive behaviour
Find your Eilik on Amazon below :