The Rise ( and the fall ) of Delivery Robots
Gita ("trip" in Italian ) is a robot built by the Italian automaker Piaggio Fast Forward, the new robot machine follows its owner carrying groceries and other heavy items.
Made of plastic but with tech heart
The robot is able to distinguish you and not following someone else, its design its simple and unique. but there is a catch : It cannot climb stairs or steps and it weight 22 kilos.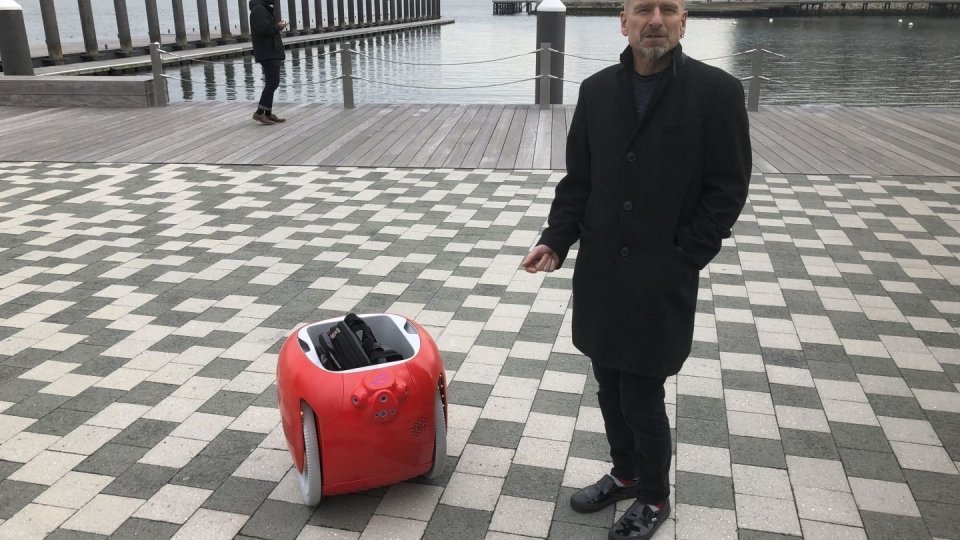 The Gita doesn't require a phone or facial recognition or GPS. "It basically just locks onto you and tracks you," said Piaggio Fast Forward's co-founder, Jeffrey Schnapp.
The Gita, robot require paved environments that are dense enough to have stores in walking distance, but not so dense that the machines get lost in the crowd.
FedEx's SameDay Bots
FedEx 's Wall-E inspired robot is out for delivery and got some trouble in New York.
The delivery machines, which are still being tested, use artificial intelligence, motion sensors and stair-climbing wheels to travel on sidewalks and along roads.
The bot made its appearance in NY streets:
Thing is gonna get destroyed by a cab within 24 hours

— pat (@patric__kmoore) November 21, 2019
Is this the rise of Package Delivery Robots?
To operate on road and or sidewalk of public street  each machine should be provided with a licence plate.
NY Mayor deputy press secretary, William Baskin- Gerwitz stated that the robot "wouldn't just undercut the jobs of hardworking New Yorkers — they would be a danger on our crowded streets."
"You are hereby directed to immediately cease and desist operating your SameDay Bots on the streets and sidewalks in the City of New York," lawyers for the Dept. of Transportation wrote to FedEx.
A FedEx spokesperson said at the time that the bots were only visiting the Big Apple for a special event and further testing are not planned till the regulation is in place.