What will happen to Anki Vector Servers?
Anki Vector Owners  you may be targeted by an infinite number of rumors that tells that your precious robot and it's server will not work anymore. Should you be worried?  Don't panic and check why you should relax and enjoy your Vector.
Current Status:
You can fully use Anki Vector  thought the mobile app , all functionalities are working  including  registration, login , voice commands, face recognitions.
We should mentions User Login and User Registration in the Anki Website are not working.
Anki Future:
from on the official website  :
Anki has contracted our most senior leaders and hands-on engineers across all the technical areas involved in maintaining the operation and functionality in the existing products and apps. Ongoing operations for existing products typically require little to no active intervention, but we have arranged for any support in the event it does become necessary. Vector is the only product with a notable cloud component, and the contracted team is heavily staffed in that area.
What this mean to you?
The company has promised a long term server support to the Anki Vector with an official statement, so keep a breath and relax! 🙂
Aniki Vector Owners Facebook groups are targeted:
Several unofficial crowfunding campaign appearead with the promise of "advanced hacking" of Vector : those individuals ask for money but listing no tech company or real professionals developers capable of the job. Also to remember :  Reverse-engineering a product is difficult and illegal in some states, there is no warranty that Anki Vector internal chips wouldn't just be destroyed by those softwares and you may be banned by the official cloud.
Challenges :
Anki Vector features encrypted communication and encrypted protection of it's internal chip. Reverse engineering seem an impossible challenge to me without accessing the officials files . Creating a permanent  "magical" hack is almost impossible without the official encryption keys (Unless an unpatched critical exploits is found ).
Apps are hosted on Google Play , Anki Cloud is running on Amazon Cloud :
Google Play is an unlimited service:  to open a developer account you need to pay only 30$ and your account will be there forever.
Amazon AWS is realatively cheap and very stable cloud provider for servers : AWS Certificate Manager also renew server certificates automatically.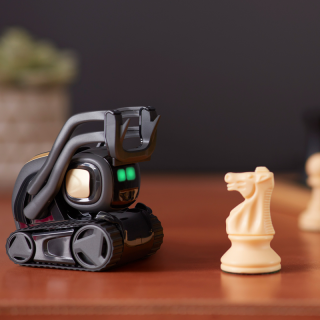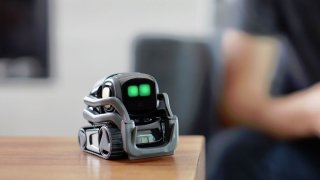 Want discuss about your little robotic friend? send a message in the comments  or check the Top 10 robots for kids you can buy right now!  🙂