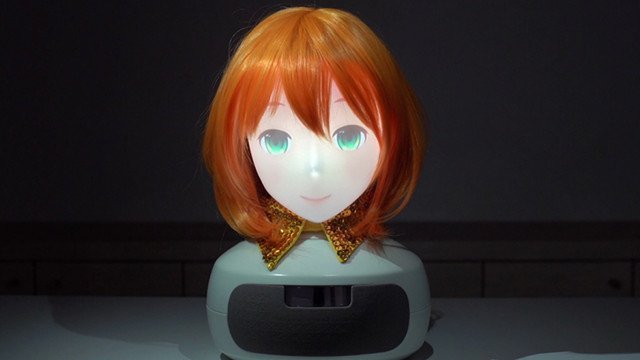 Bring anime characters to life using Robots – meet Mirai
Mirai is an "anime" robot built in collaboration with Furhat Robotics and Bandai Namco. Their goal: bring to reality the famous Vocaloid Mirai Komachi.
The result is the first interactive " real anime head" , an embodiments of a 2D animated character:
The robot has peculiar expressiveness, and it can sustain dialogue with people around it. It's goal is human interaction in the entertainment industry .
There is huge potential here, to bring thousands of beloved characters to life in a way that has never been done before. We believe these robots could fit perfectly at amusement parks, arcades, movie theaters…the possibilities are endless."   – Samer Al Moubayed, CEO of Furhat Robotics.
Features:
"Visual awareness" using camera and sensors
AI "dialogue" capability using voice recognition on the Cloud
Facial animation
Head movements to increase expressiveness
NEXT : Check LIKU social robot or build your own OTTO robot