Tobi Robot Smartwatch is one of a kind
Tobi Robot Smartwatch is a toy for kids that is surprising interesting,! A small robot in your wrist  : easy to carry with you, it can pop-up small legs and arms and speak with your kids, it has two built in cameras and a lot of games!
Smartwatch+Robotics = Tobi
Tobi uses a lot of technology and functionalities from smartwatch and robotics : it has pedometers , calories burners, selfie camera, wifi messaging , voice assistants and virtual reality games using the cameras.
The face of the robot remember social robot like Vector and Cozmo , similar to those two, this robot once detached from the strap can be placed in a desk to be your "small assistant".
Tobi Robot Smartwatch has small metal moving arms and legs , fun sound effects, and 100+ expressions. The battery can last up to 5 days depending on the usage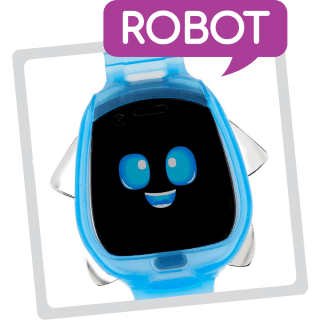 Will be this product a breakthrough the list of TOP Robot for kids of 2020 ? Let us know in the comments!
Buy your Tobi on Amazon :